Posted in
Orchestra
on March 29th, 2011
Jean Rondeau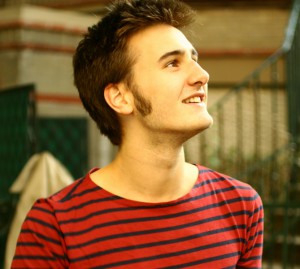 was born in 1991. He has an ever-growing passion for baroque music since he started playing the harpsichord at the age of 6. He studied with Blandine Verlet for 10 years and he discovered the art of basso continuo at very early age. Later he started playing the piano and besides romantic repertoire he gives special attention to jazz, improvisation and composition. His teacher in this field is Frédéric Michel.
At the moment he is in the last year of his studies with Olivier Baumont, Blandine Rannou and Kenneth Weiss in the Conservatoire National Supérieur de Musique de Paris. He took part in master-classes with Christophe Rousset in Firenza and Sienna, Italy in 2008 and 2011.
He was awarded the First Prize of harpsichord at the Conservatory of Paris and of basso continuo at the Conservatory of Boulogne-Billancourt, as well as diplomas in counterpoint and composition.
Jean Rondeau teaches harpsichord and piano, and shares his time between Baroque, Classical and Jazz music, as well as philosophy and psychology.