Bio
ORCHESTRA ON PERIOD INSTRUMENTS
Alexis Kossenko, direction
Les Ambassadeurs & Alexis Kossenko realize a dream of a European orchestra reconciling the performance on period instruments with a wide repertoire hitherto fragmented by specialization. At once sincere messengers, passionate performers and inspired creators, their mission is to share with as wide a public as possible the infinite range of emotions conveyed by the experience of music.
Tracing their path away from dogmas, fashions and schools, Les Ambassadeurs pursue an ideal of eloquence – where the grammar of period instruments, the art of rhetoric and musical instinct do not exclude each other.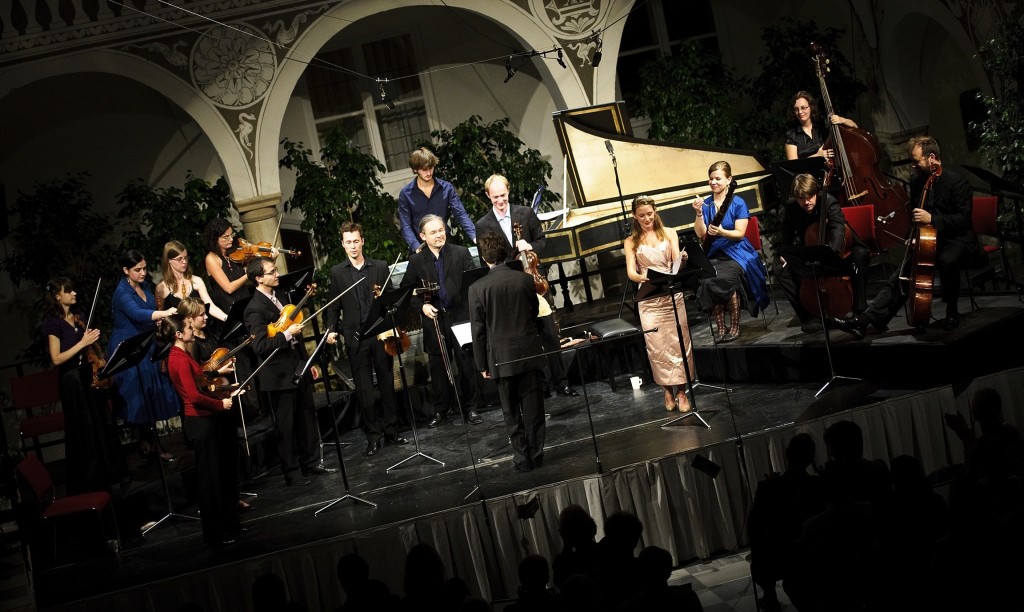 Among their various projects, which include Bach, Rameau, Handel, Mozart, Rossini, Stravinsky or Debussy, Les Ambassadeurs place a particular importance on the rediscovery of the Dresden Hofkapelle in the time of Bach, then described as "the most beautiful orchestra in the world" for its exemplary discipline, virtuosity of its musicians, its shimmering colors which made it the first "modern" orchestra. It was also an extraordinary initiative which brought together musicians from throughout Europe. It is indeed in Dresden that Italian, French and German styles unite and give birth to the "Goûts Réunis" treasured by Telemann.
After acclaimed concerts in Brussels (Bozar – Palais des Beaux-Arts) and Paris (Auditorium du Louvre), Les Ambassadeurs & Alexis Kossenko entered a rich concert season that took them to Germany (Potsdam/Sanssouci Festspiele), Austria (Trigonale Festival), Slovenia (Brezice Festival), Poland (Festivals in Poznan, Paradyz and Warsaw), Latvia (Riga Bach Festival), Bulgaria (Sofia Baroque Arts Festival) – where they performed large scale works such as secular and religious works from Dresden, Rameau's Anacréon, Haendel's oratorio Il Trionfo del Tempo e del Disinganno.
In 2012 Les Ambassadeurs will perform the opening concert of Bruges Festival (Mozart symphonies and concert arias with soprano Sabine Devieilhe) ; other plans include concerts in USA, France, Poland, Bulgaria, Germany, and discs of works by Vivaldi (Concerti per l'orchestra di Dresda) and Mozart (arias for Aloysia Weber & Linz symphony) in collaboration with Alpha records.
"Per l'Orchestra di Dresda"
excerpts of works by Quantz, Heinichen, Zelenka, Pisendel, Telemann, Vivaldi
Live in Poznan Baroque Festival (Poland) 2011
Jean-Philippe Rameau – Anacréon (1757) Tempête, Récit d'Anacréon et de l'Amour
Arnaud Richard (Anacréon) & Sabine Devieilhe (Amour)
Live in Poznan Baroque Festival (Poland) 2011

Jan Dismas ZELENKA – I Penitenti al Sepolcro (excerpt from ouverture)
Live in Poznan Baroque Festival (Poland) 2011