Музикантите
Les Ambassadeurs is a unique orchestra going its way out of dogmas, fashions and schools. Shared musical ideal built on multiple cultures and a desire of young musicians from all over Europe to meet, share and experiment. A cultural and humanistic project made into music: this is the mission of those "ambassadors" whom the artistic leader Alexis Kossenko is gathering for reconciling traditional musical training and specialization in the early music field.
After successful concerts at the Auditorium du Louvre in Paris and the Palais 'Bozar' in Brussels Les Ambassadeurs take off in 2011 with the early music festivals in Paradyz and Poznan (Poland), Brezice (Slovenia), Sofia (Bulgaria) Trigonal (Austria). Performing major works by Handel and Rameau, they present work of rediscovery of the repertoire of the Dresdner Hofkapelle.
Zefira Valova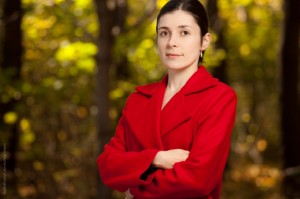 was born in Sofia where she studied violin from an early age. In 2006 she obtained both Bachelor's and Master's degrees at the National Music Academy in Sofia, having studied with Prof. Yosif Radionov and Stoyka Milanova. She studied baroque violin with Anton Steck and at the moment she is studying at the Conservatory of Amsterdam with Lucy van Dael. She has participated in numerous violin masterclasses with Yfrah Neeman, Kolja Lessing, Mincho Minchev and summer courses in Blankenburg and Obertsdorf in Germany with Reimar Orlowsky and Peter Buck; in Austria with members of Bartok, Keller, Artis and Prazak Quartets; and at the International Masterclass Apeldoorn, The Netherlands. With Concerto Antico – consort of early music she performed at the Festival de Musica Antiga Barcelona, Spain (2007 & 2008), and at the "Fabolous Fringe" series of the Oude Muziek Festival in Utrecht (2008 & 2009), Sofia Baroque Arts Festival. From 2003 until 2008 she was concertmaster of Classic FM Radio Orchestra – Sofia and Sofia Festival Orchestra. In 2007 she was concertmaster with The National Youth Orchestra of The Netherlands. She was a member of the European Union Baroque Orchestra in 2008 working with Roy Goodman, Lars Ulrik Mortensen and Enrico Onofri, and a concertmaster under the direction of Petra Mullejans in 2009 and Ton Koopman in 2010. She has appeared as soloist with the Academic Symphony Orchestra Sofia, Classic FM Radio Orchestra, Chamber Orchestra Orpheus, Ars Barocca Ensemble – awarded by Bulgarian National Radio with the prize "Ensemble of 2007". She has recorded with Vesko Stambolov piano concertos by Bach and Chopin for Meta Records, as well as works by Vivaldi and Telemann with distinguished European ensembles for Brilliant Classics, Channel Classics and Alpha. Lately she is playing with the orchestras Holland Baroque Society, Le Chambre Phillharmonique, Ensemble Matheus, Arte dei Suonatori, Ensemble Cordevento, Wroclaw Baroque Orchestra, Luthers Bach Ensemble. In 2009 Zefira Valova has been awarded in the competition of the Jumpstart Jr. Foundation, which is providing original historical instruments to talented young musicians.
Alexis Kossenko

is a conductor/director and flute player mastering his instrument in all its historic forms from the 'modern' flute to the baroque and renaissance flutes, as well as the recorder.
His orchestra experience is particularly extensive and include regular collaborations with La Chambre Philharmonique, Le Concert d'Astrée, Stradivaria, Ensemble Matheus, Orchestre Révolutionnaire et Romantique, Barokk Solistene. His intense career on both the modern and baroque flutes was rapidly established following his diplomas in Paris with Alain Marion and Amsterdam with Marten Root. His concert schedule takes him to prestigious concert halls as soloist and chamber musician in major festivals all over Europe. In 1997 his acclaimed interpretation of concertos by Quantz and Vivaldi with EUBO conducted by Ton Koopman and Roy Goodman (more than 20 concerts across Europe) marked the beginning of his solo career. Since, he has been invited by numerous European ensembles as concerto soloist on both the modern and baroque flute as well as the recorder. He works as a duet with pianist Rémy Cardinale, and together with baryton Alain Buet and cellist Emmanuel Balssa they have established l'Armée des Romantiques dedicated to French 19th century music.
With his own orchestra Les Ambassadeurs he undertakes a rediscovery of forgotten repertoire – music from the Dresden's Golden Age. He is also a guest conductor of B'Rock (Belgium), Holland Baroque Society (Holland), European Union Baroque Orchestra, Le Concert d'Astrée (France) and especially Arte dei Suonatori (Poland) – together they performed in numerous highly acclaimed tours. Their complete recording of CPE Bach flute concertos (Alpha) is considered to be a reference, and was followed by Vivaldi flute concertos. Other major CD releases include Rameau Concerts, Touchemoulin and Hoffman flute concertos, Telemann overtures and concertos.
Barbara Altobello

graduated "summa cum laude" in Brescia (Italy) in 2003 under the guidance of M° I. Bogna. She studied with P. Vernikov and I. Volochine at "Accademia Musicale S. Cecilia" in Portogruaro (Venice) from 2000 to 2004 and attended, among others masterclasses, "Corso di Perfezionamento per Professori d'Orchestra" of the "Teatro alla Scala" Academy, in Milan. Then in 2004-2005 Barbara studied baroque violin with E. Wallfisch and R. Beesley at the Royal Conservatory in The Hague. In February 2008 she graduated in baroque violin under the guidance of Stefano Montanari at the Verona Conservatory. Barbara has performed in the main concert halls and festivals all around Europe with a variety of period instrument ensembles, including Brixia Musicalis, Ensemble Zefiro, Accademia Montis Regalis, La Risonanza, Il Complesso Barocco, New Dutch Academy, Orchestra of the Age of Enlightenment, Divino Sospiro, Arion Consort & Choir, Pietà dei Turchini, Europa Galante, Festspiel-Orchester Göttingen and EUBO, as well as in over 25 CD and DVD recordings.
Ivan Iliev

was born in Pernik, Bulgaria, and studied violin at the National Academy of Music in Sofia with Prof. Verka Stefanova and Prof. Jossif Radionov. Further studies led him to the Hochschule für Musik – Trossingen, Germany with Anton Steck, and the Conservatory of Amsterdam, where he is currently studying with Lucy van Dael. Ivan has participated in masterclasses with, among others, members of the Amadeus, Smetana and Bartok quartets.
He is a member of the early music consort Concerto Antico, and with them performed at the Festival de Musica Antiga in Barcelona in 2007 and 2008, as well as at the Fabulous Fringe series of the Oude Muziek Festival in Utrecht, 2008 & 2009, Sofia Baroque Arts Festival, Sofia Music Weeks and March Music Days in Russe. Since 2008 he has been working extensively with Erik Bosgraaf and Ensemble Cordevento and realized a CD with them for Brilliant Classics.
In 2008 and 2009 he has been a member of the European Union Baroque Orchestra (EUBO), working under the direction of Roy Goodman, Lars Ulrik Mortensen, Enrico Onofri, Petra Mullejans, Chiara Banchini and Edward Higginbottom.
Anna Nowak

was born in 1984. Her interest in historically informed performance appeared while she was still studying modern violin in the Academy of Music in Wroclaw, Poland. Soon she became regular member of Arte dei Suonatori – one of the most prominent Polish baroque groups and had opportunities to work as well with the Wroclaw Baroque Orchestra, Harmonologia, Holland Baroque Society and others. While participating in these projects, she met and learned from such musicians as Sirkka-Liisa Kaakinen, Martin Gester, Alexis Kossenko, Daniel Sepec, Paul McCreesh, Jaap ter Linden. As a member of European Union Baroque Orchestra in 2008 she performed numerous concerts led by Lars Ulrik Mortensten, Enrico Onofri and Chiara Banchini. In 2010 she joined Ensemble Diderot and performed many well received concerts in Germany and England. As a chamber musician she appeared both as a violin and viola player. Currently she is studying baroque violin with Rachel Podger at the Royal Welsh College of Music and Drama in Cardiff.
Tomasz Pokrzywinski

was born in Warsaw, Poland into a musical family and started playing the violoncello at the age of seven. He soon began exploring different avenues in music and today he finds himself working not only as a performing musician, but also as a sound engineer, producer, composer, arranger and workshop leader.
After graduating from Frederic Chopin Academy of Music in Warsaw (MA–Tonmeister) he went to specialize baroque cello with Alison McGillivray at the Guildhall School of Music and Drama, where he obtained the degrees of Mmus and MMP Guildhall Artist. Since then historically-informed practices remain in the centre of his professional interests and activities.
He regularly performs as a principal cellist and a soloist with the highly acclaimed Polish period-instrument ensemble Arte dei Suonatori as well as with the renowned Dutch orchestra Holland Baroque Society. Since graduating from Guildhall School of Music and Drama he has also played, recorded and toured the whole Europe with orchestras such as Academy of Ancient Music, Orchestra of the Age of Enlightenment, La Serenissima and others. In 2009 he was invited by the Royal Welsh College of Music and Drama to become a Junior Fellow at the Historical Performance Department.
Vega Montero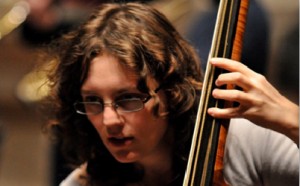 was born in Salamanca, Spain where she began her double bass studies. She moved to The Netherlands to specialize in violone and baroque double bass with Margaret Urquhart at the Royal Conservatory in The Hague. In 2006 she obtained her diploma in Early Music, and in 2007 she obtained her modern double bass at Conservatory of Amsterdam with Peter Stotijn.
She was a member of the National Youth Orchestra of Spain. In 2007 she took part in the Orchestra of the Age of Enlightenment's experience scheme and in 2008 and 2009 she was a member of European Union Baroque Orchestra. She has performed professionally with groups including the New Dutch Academy, L'Orfeo Barockorchester Linz, Al Ayre Espańol, Harmony of Nations, Orquesta Barroca de Granada, Academia 1750, Orquesta Barroca de Salamanca and Los Musicos de Su Alteza, touring Europe and playing in the festivals of Utrecht, Ansbach and Brussels, among others.
Jean Rondeau

was born in 1991. He has an ever-growing passion for baroque music since he started playing the harpsichord at the age of 6. He studied with Blandine Verlet for 10 years and he discovered the art of basso continuo at very early age. Later he started playing the piano and besides romantic repertoire he gives special attention to jazz, improvisation and composition. His teacher in this field is Frédéric Michel.
At the moment he is in the last year of his studies with Olivier Baumont, Blandine Rannou and Kenneth Weiss in the Conservatoire National Supérieur de Musique de Paris.
He took part in master-classes with Christophe Rousset in Firenza and Sienna, Italy in 2008 and 2011.
He was awarded the First Prize of harpsichord at the Conservatory of Paris and of basso continuo at the Conservatory of Boulogne-Billancourt, as well as diplomas in counterpoint and composition.
Jean Rondeau teaches harpsichord and piano, and shares his time between Baroque, Classical and Jazz music, as well as philosophy and psychology.